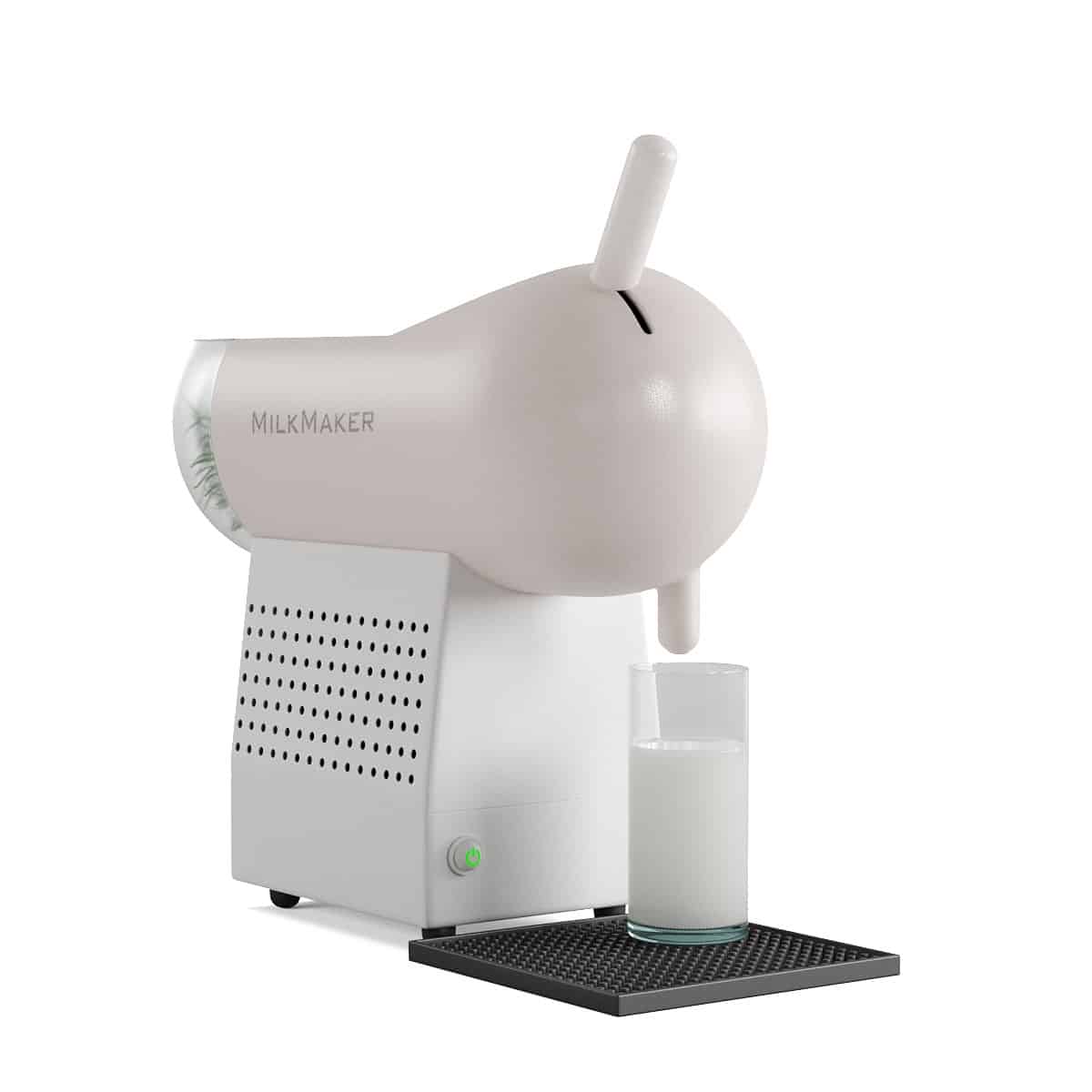 The production of milk is a very old fashioned technology, it's believed to be invented by animals thousands of years ago! We are proud to present a new way of producing milk for home usage.
The MilkMaker machine lets you enjoy super fresh homemade milk conveniently from your own kitchen. Just fill it up with fresh grass and let the machine work its wonders to produce super fresh milk for the morning.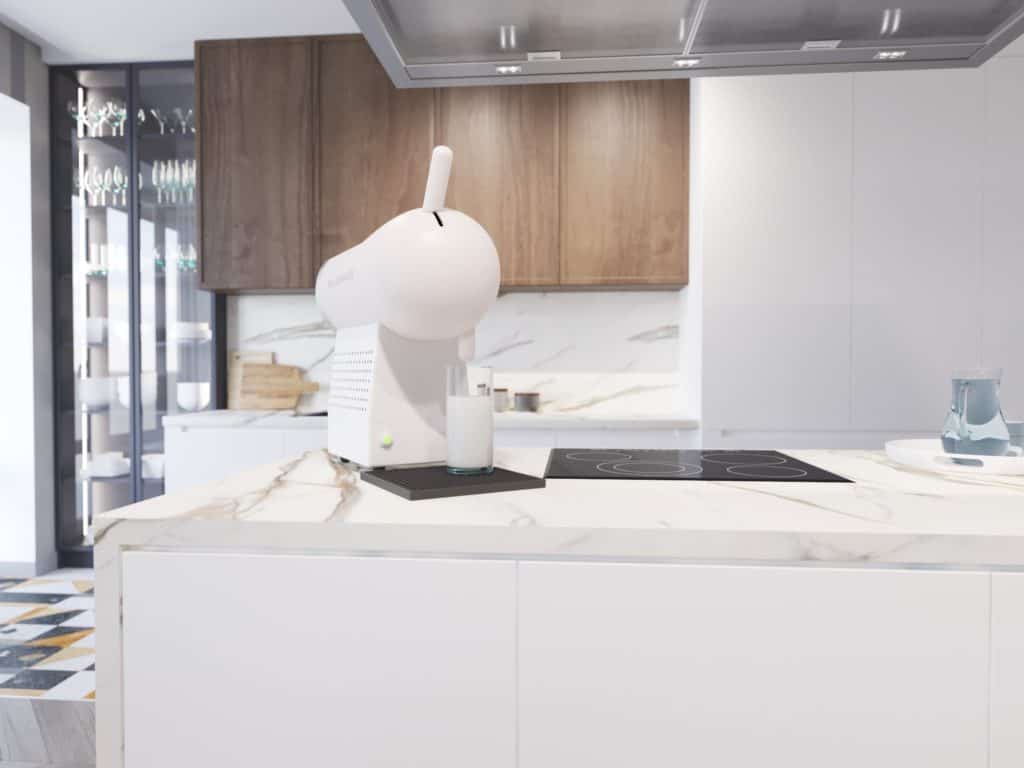 Triple Stomach Technology brings reduced emissions

The machine has 3 "stomachs" that breaks down the grass and processes it into milk. This 25% reduction in stomachs from other milk producers also means up to 25% less methane emissions, enabling you to enjoy a glass of milk with a clear conscience.
Our calculations shows that widespread usage of the MilkMaker machine could lead to up to 3 meter less sea level rise in the coming 80 years!
Espresso machine with integrated MilkMaker
The coffee machine combines a traditional espresso machine with an integrated MilkMaker and steamer.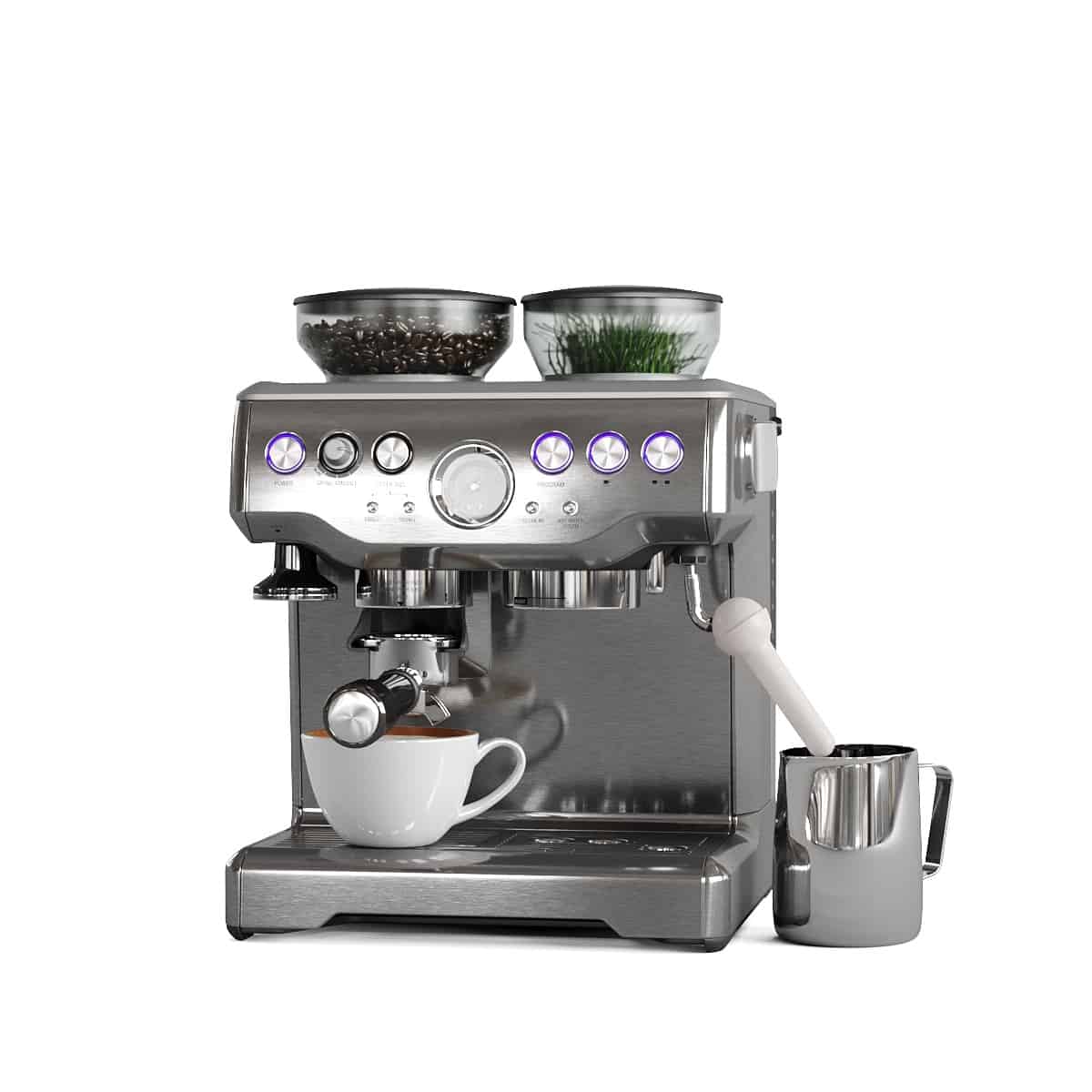 Fridge with MilkMaker and dispenser

This fancy double door fridge have a MilkMaker built in, with ample storage space for grass and ready made milk.