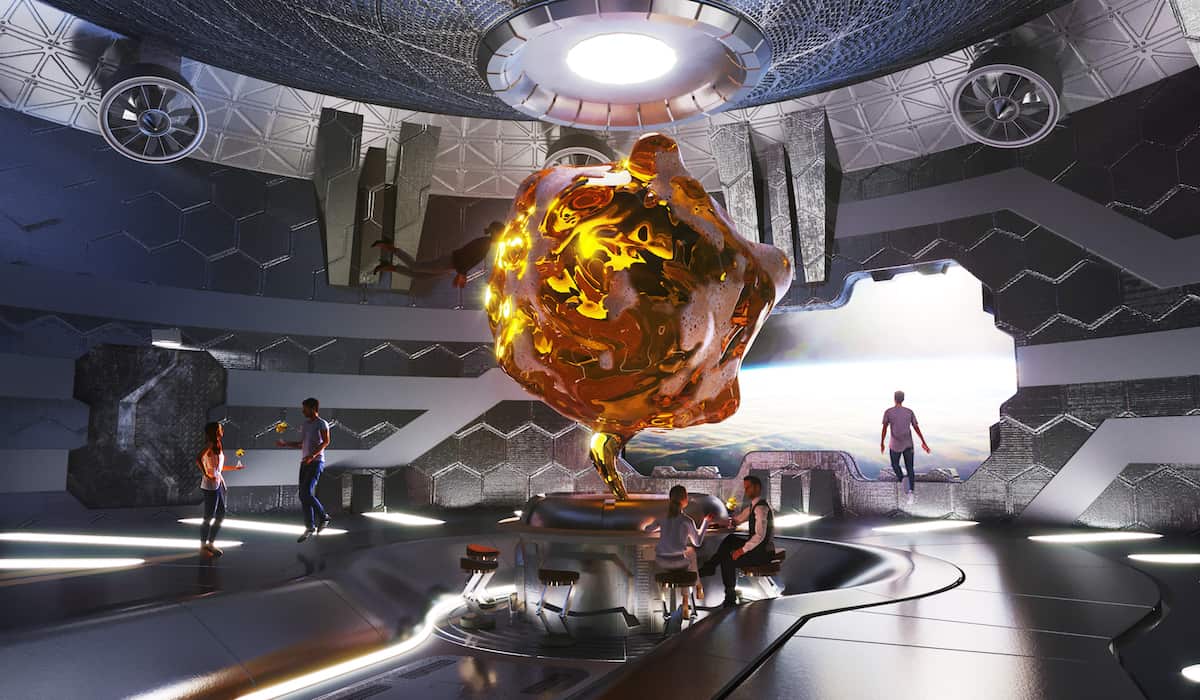 We are now taking bookings for guided tours to the Nickelsen Space Brew Station. Strategically located just 2000 miles from the ISS, we are putting the final touches before the grand opening of our new Microbrewery and Bar. Our exclusive low gravity beer is brewed in a weightless environment specially designed for low gravity fermentation.
There are endless benefits of brewing beer in space, perhaps the most obvious one is that that there is no need for expensive kegs, fermentation kettles or barrels to keep the beer in. The beer is simply free floating in the middle of the room, kept in place by fans placed on the surrounding walls. It is of course of critical importance that the fans work correctly and in sync with each other to avoid the beer ball drifting onto the electronics on the walls creating a short circuit and potentially crashing the station. So there are backup systems for everything and also extra napkins to prepare for a worst case scenario.
The guests in the SpaceBar can enjoy the beer by putting a straw into the beer ball, or as the evening evolves simply by sticking their face into the beer.
There is also a small area of the room reserved to peanuts, so simply swing by there to get a mouthful when you feel for some salty snacks.
The toilet is kept in a totally separate room to avoid any mix-ups with the similar looking liquids.
Currently we are developing new recipes specially made for space environment and using locally harvested ingredients such as Galaxy and Andromeda hops, Milky Way malted barley and only the freshest local Solar System water.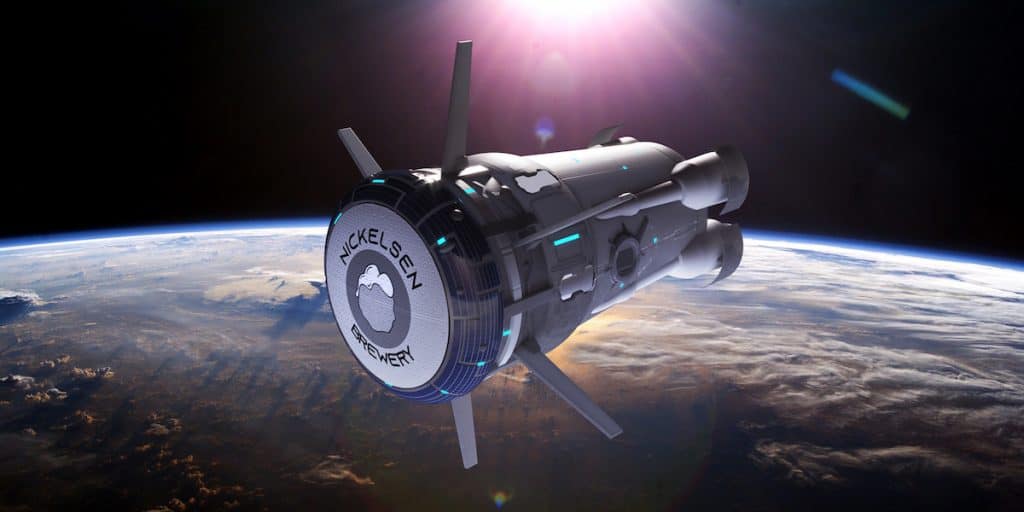 Some of our most popular beers will also be prepared for high gravity and sold in bottles by selected retailers on Earth.
Universal Distribution
These exports include the bestselling Spacehopper Triple-G IPA, Galaxy Pale Ale and the Imperial Voyager Stout which was awarded Best Inner Solar System Stout in the Mercury MicroBrew competition, 2019.
We will also soon start working on getting Galaxy-wide distribution. And for out of Galaxy distribution we will use an insane amount of hops to conserve the beer and prepare for the long journey. Our APA's (Andromeda Pale Ale) are brewed with an IBU of 4000. We are still calculating the optimal IBU's for each destination based on the theory of relativity, as beer dilation might occur when two beer observers sample a beer with different gravity relative to their respective gravitational field. This might create different beer time for the two observers, and the one under influence of the stronger gravity will get intoxicated quicker than the reference beer drinking observer, or at least it will appear so from his point of view.
Book your visit by filling out the below form now!